RUST AND UV RESISTANT – This beautifully crafted rust and UV-resistant hummingbird feeder becomes a favorite of yard decorations, as it helps create a stunning backyard sanctuary year round.
Bring flittering sounds and beauty to your yard with Desert Steel's durable all-weather steel hummingbird feeder in a colorful fuchsia design and patina finish.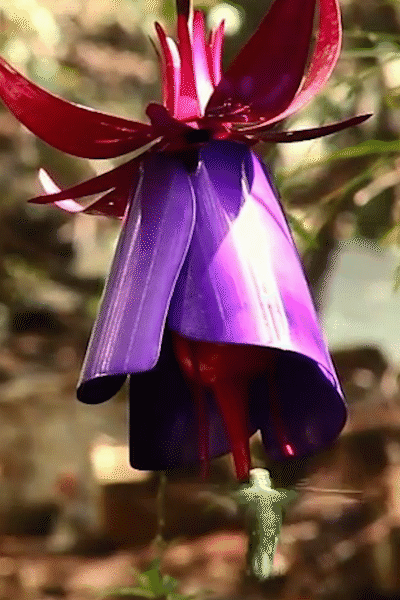 Desert Steel handcrafts metal into sturdy and sophisticated yard art representing real flowers like hummingbird flowers.
INCLUDES 8-OUNCE NECTAR BOTTLE – Keep plenty of food out for your fast feathered friends with this hummingbird feeder that comes with a removable 8-ounce nectar bottle.
NO-TWIST HANGER INCLUDED – This easy-to-fill and clean feeder attaches effortlessly to your shade tree via a no-twist hanger, providing a comforting environment for fluttering hummingbirds.
Easy clean, easy fill bottle
8 oz nectar bottle
UV/fade resistant
Rust proof
Stem and chain included
Easy assembly
Size:12"W x 18"H